Introduction
In the world of electrical devices, safety is of paramount importance. Electrical overheating can lead to various hazards such as fires, equipment damage, and even personal injuries. To prevent such incidents, the use of protective devices is crucial. One such device that plays a vital role in safeguarding electrical devices is the Bimetal Thermal Overload Protector.
Understanding the Bimetal Thermal Overload Protector
The Bimetal Thermal Overload Protector is a specialized device designed to protect electrical devices from excessive heat. It consists of two metal strips bonded together with different coefficients of thermal expansion. As the temperature rises, the metal strips expand at different rates, causing them to bend. This bending action triggers the protective mechanism.
Working Principle
When an electrical device operates within its normal temperature range, the Bimetal Thermal Overload Protector remains in its original position. However, if the device experiences a significant increase in temperature due to overloading or a fault, the bimetal strip bends. This bending action causes the contacts within the protector to open, disconnecting the power supply to the device.
Importance of Bimetal Thermal Overload Protectors
The primary function of a Bimetal Thermal Overload Protector is to prevent electrical devices from overheating. By cutting off the power supply when the temperature exceeds a certain threshold, it protects the device and its surrounding environment from potential damage and hazards. The protector acts as an early warning system, indicating that something is wrong and preventing further escalation.
Application Areas
Bimetal Thermal Overload Protectors find application in various electrical devices across multiple industries. They are commonly used in electric motors, transformers, compressors, and other equipment where overheating can occur. The protectors ensure the safe and reliable operation of these devices by monitoring their temperature and preventing excessive heat buildup.
Advantages of Bimetal Thermal Overload Protectors
Bimetal Thermal Overload Protectors offer several advantages compared to other types of protective devices. Firstly, they are cost-effective and readily available, making them a popular choice in many applications. Secondly, they have a simple design and are easy to install. Additionally, they have a high tolerance for voltage fluctuations and can handle varying load conditions effectively.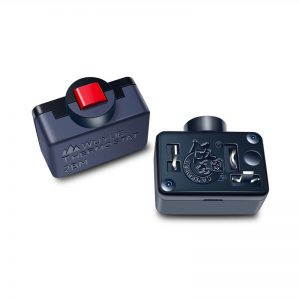 Proper Selection and Installation
To ensure optimal performance and safety, it is crucial to select the appropriate Bimetal Thermal Overload Protector for a specific application. Factors such as current rating, trip temperature, and response time should be carefully considered. Proper installation, following the manufacturer's guidelines, is equally important to guarantee reliable operation.
Maintenance and Testing
Regular maintenance and testing of Bimetal Thermal Overload Protectors are essential to ensure their proper functioning. Periodic inspections should be carried out to check for any signs of wear, damage, or corrosion. If any issues are detected, the protector should be replaced immediately.
Testing the trip temperature of the protector is also crucial. This can be done using specialized equipment designed to simulate the actual operating conditions. By verifying that the protector trips at the specified temperature, its reliability can be confirmed.
Common Challenges and Troubleshooting
While Bimetal Thermal Overload Protectors are reliable devices, they can encounter certain challenges. False tripping, where the protector activates even when the temperature is within the normal range, can occur. This can be caused by factors such as ambient temperature, inadequate heat dissipation, or improper installation. Addressing these issues may involve adjusting the trip temperature, improving ventilation, or ensuring proper contact alignment.
In some cases, the protector may fail to trip when it should, leading to overheating and potential damage. This can be due to factors like mechanical wear, contact corrosion, or excessive current flow. Troubleshooting such issues may involve cleaning the contacts, replacing worn-out components, or upgrading the protector to a higher current rating.
Advancements in Bimetal Thermal Overload Protectors
With advancements in technology, Bimetal Thermal Overload Protectors have seen improvements in their performance and features. Some modern protectors incorporate additional mechanisms such as integrated temperature sensors, adjustable trip settings, and remote monitoring capabilities. These enhancements allow for better precision, customization, and remote control of the protector's operation.
The Future of Electrical Device Protection
As the demand for safer and more efficient electrical devices continues to grow, the role of Bimetal Thermal Overload Protectors remains crucial. Ongoing research and development aim to further enhance their performance, reliability, and compatibility with emerging technologies. Integration with smart systems, increased accuracy, and enhanced durability are some areas of focus for future advancements.
Conclusion
Bimetal Thermal Overload Protectors play a vital role in safeguarding electrical devices from overheating and potential hazards. Their ability to detect and respond to excessive temperatures ensures the protection of valuable equipment and the safety of individuals. By understanding their working principle, importance, and advantages, it becomes clear why these protectors are an essential component in various electrical applications. Proper selection, installation, and regular maintenance of Bimetal Thermal Overload Protectors contribute to a safer electrical environment, preventing accidents and enhancing overall system reliability.