Introduction
Snap action thermal protectors have emerged as essential components in various industries, providing crucial safety measures and enhancing the reliability of electronic devices and systems. These compact devices play a vital role in preventing overheating and thermal damage by rapidly interrupting the electrical circuit when a certain temperature threshold is exceeded. In this article, we delve into the world of snap action thermal protectors, exploring their working principles, applications, benefits, proper selection, installation, and maintenance practices.
Understanding Snap Action Thermal Protectors
A. The Basics: What are Thermal Protectors?
Snap action thermal protectors, also known as thermal switches or thermal cut-offs, are electromechanical devices designed to protect electrical systems from overheating. They consist of a bimetallic disc that deforms under temperature changes, causing a snap-action mechanism to open or close the electrical circuit. This rapid interruption of the circuit prevents excessive heat buildup and potential thermal damage.
B. Working Principles: How Do Snap Action Thermal Protectors Prevent Overheating?
The working principles of thermal protectors revolve around the thermal expansion properties of the bimetallic disc. As the temperature rises, the disc undergoes a predetermined deformation, causing the snap-action mechanism to trip and open the circuit. Once the temperature cools down and falls below the specified threshold, the bimetallic disc returns to its original shape, closing the circuit and restoring normal operation.
C. Key Features and Components: Exploring the Anatomy of Thermal Protectors
Snap action thermal protectors consist of several essential components. These components include:
Bimetallic Disc: The bimetallic disc is the core element of a thermal protector. It is composed of two different metals with contrasting coefficients of thermal expansion. This design allows the disc to bend or snap when exposed to temperature changes, triggering the opening or closing of the electrical circuit.

Contact Points: Snap action thermal protectors have two contact points that are connected or disconnected based on the state of the bimetallic disc. When the disc bends due to temperature rise, it separates the contact points, interrupting the circuit. Conversely, when the disc cools down, it returns to its original position, reestablishing contact and allowing current flow.

Housing: The housing encapsulates the internal components of the thermal protector. It provides mechanical support, insulation, and protection against external elements, such as moisture, dust, and vibration. The housing material is typically heat-resistant and electrically non-conductive.

Terminal Connections: Snap action thermal protectors have terminals for electrical connection. These terminals allow the protector to be integrated into the electrical system, providing a reliable interface for current flow.
Importance of Safety and Reliability in Electronic Systems
A. Thermal Risks: The Dangers of Overheating in Electronic Devices
Overheating poses significant risks to electronic devices and systems. Excessive heat can degrade component performance, reduce lifespan, and even lead to catastrophic failures. It can result in malfunctions, loss of data, reduced efficiency, and compromised safety. Therefore, mitigating thermal risks is essential for the proper functioning and longevity of electronic systems.
B. Impact on Reliability: Ensuring Longevity and Performance of Electrical Systems
Reliability is a critical factor in any electrical system. Snap action thermal protectors play a vital role in maintaining system reliability by preventing overheating. By interrupting the circuit when temperatures exceed safe limits, these protectors safeguard components, prevent damage, and extend the overall lifespan of the system.
C. Regulatory Standards and Requirements: Compliance and Safety Considerations
Various industries have specific regulatory standards and requirements related to temperature limits and safety measures. Compliance with these standards is crucial to ensure the safety and reliability of electronic systems. Snap action thermal protectors help meet these requirements by providing effective temperature monitoring and protection.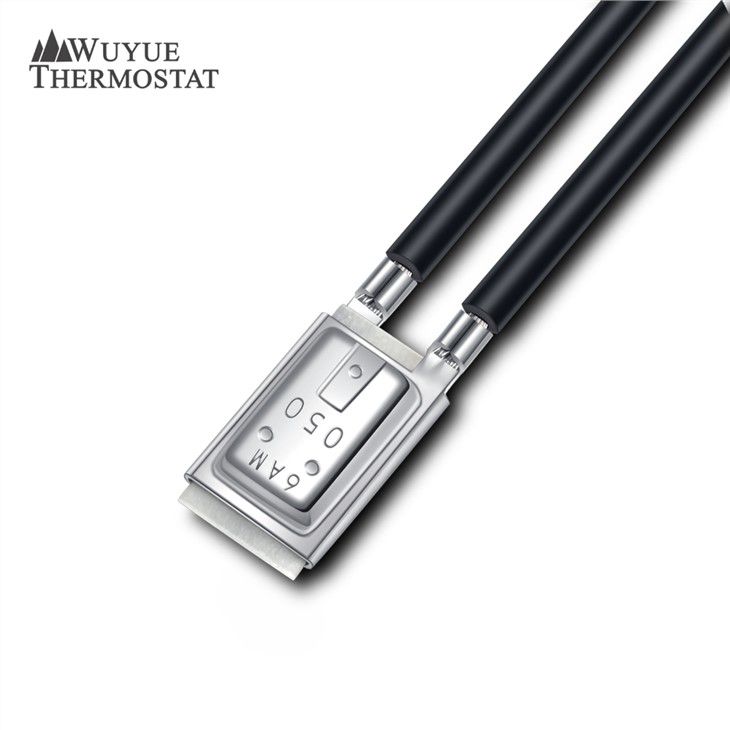 Applications of Snap Action Thermal Protectors
A. Consumer Electronics: Protecting Mobile Devices, Appliances, and Personal Electronics
Thermal protectors find extensive use in consumer electronics, such as mobile phones, laptops, tablets, and household appliances. They safeguard these devices from overheating, ensuring safe operation and protecting users from potential hazards.
B. Automotive Industry: Safeguarding Electrical Systems and Components
In the automotive industry, snap action thermal protectors play a vital role in protecting electrical systems and components. They are used in various applications, including batteries, motors, lighting systems, and electronic control units (ECUs). By preventing overheating, these protectors enhance the reliability and safety of automotive systems.
C. Industrial Applications: Preventing Overheating in Motors, Transformers, and Control Panels
Snap action thermal protectors are widely utilized in industrial settings to protect critical components such as motors, transformers, and control panels. They prevent overheating and ensure continuous and reliable operation in demanding environments. By protecting these components, thermal protectors help avoid costly downtime and equipment damage.
Benefits of Snap Action Thermal Protectors
A. Overheating Prevention: Avoiding Thermal Damage and Catastrophic Failures
The primary benefit of hermal protectors is their ability to prevent overheating, thereby avoiding thermal damage and catastrophic failures. By monitoring temperature changes and interrupting the circuit when necessary, these protectors act as a vital safety measure, preserving the integrity of electronic devices and systems.
B. Fast Response Time: Rapid Circuit Interruption for Immediate Protection
Snap action thermal protectors offer a fast response time, ensuring immediate circuit interruption when the temperature threshold is exceeded. This rapid action minimizes the exposure of components to excessive heat, reducing the risk of damage and allowing for prompt corrective actions to be taken.
C. Resettable Functionality: Automatic Reset after Cooling Down
Many thermal protectors feature a resettable functionality. Once the temperature drops below the threshold, the bimetallic disc returns to its original position, automatically resetting the circuit. This eliminates the need for manual intervention and allows for uninterrupted operation once the system has cooled down.
D. Compact Size: Space-Efficient Design
Snap action thermal protectors are designed to be compact, allowing for easy integration into various electronic systems and devices. Their small size ensures minimal impact on the overall size and layout of the system while providing crucial temperature protection.
In conclusion, snap action thermal protectors play a vital role in enhancing safety and reliability in electronic systems. Their ability to prevent overheating and thermal damage safeguards components, prolongs system lifespan, and reduces the risk of catastrophic failures. By utilizing these protectors effectively and following best practices in their selection, installation, and maintenance, industries can ensure the optimal performance and protection of their electronic systems.